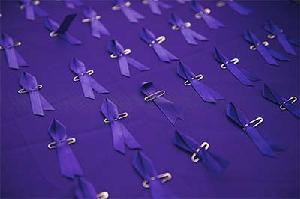 Jane was a loving wife, mother, grandmother and friend. Finding out she had pancreatic cancer was devastating news for everyone who had the pleasure of knowing Jane. Shortly after her initial diagnosis, we learned the cancer had already taken it's toll on her body and her life would be cut short. Even with this diagnosis, nobody was prepared for her sudden decline in health and the quick, tragic ending to Jane's beautiful life. She will be deeply missed by all.
We are raising money in support of the Pancreatic Cancer Action Network by creating a fundraising page.

By making a donation in honor of Jane, you are helping to advance research, support patients and create hope for those fighting pancreatic cancer.
In lieu of flowers, we ask you to please make a donation today towards research so that we can help prevent other families from enduring the same pain we are feeling.
It is important that you specify your donation be put soley towards research so that they can learn more about the progression of this disease and ways to catch it earlier. If you take the time to research pancreatic cancer you will learn that it is usually diagnosed far too late, the treatment is extremely aggressive and invasive, and the mortality rate is high. This is why the research is the best way to fund this donation. An early diagnosis could save lives!
The Kanthak family appreciates your love and support
Thank you
View More
Printable donation form - print and mail.