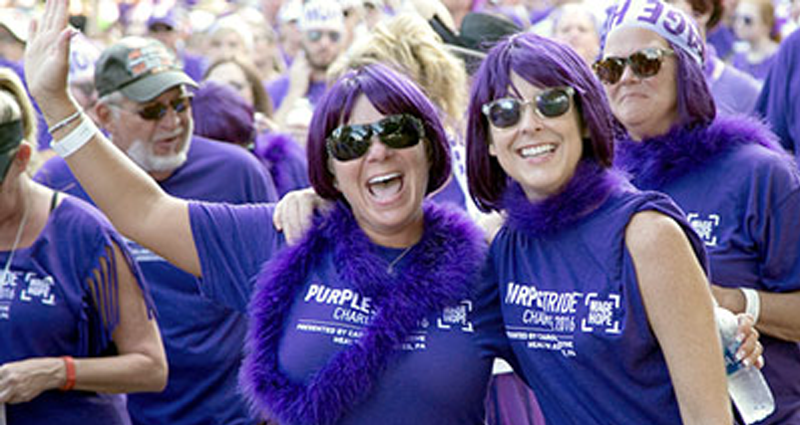 WAGE HOPE AT PURPLESTRIDE.
THE WALK TO END PANCREATIC CANCER.
Raised:
$788,781.60
Goal:
$791,000.00

PurpleStride Washington, D.C. 2018 Presented by Washington Capitals
PurpleStride Washington, D.C. 2018 was a powerful and inspiring day. Together, we raised over $787,000. The event may be over, but we are still accepting donations for the cause. Raise $1,000 by September 9 to be part of our exclusive Grand Club! Thank you again for your support!
Race results can be found at the link here*. *Please select PurpleStride from the dropdown to view results at the link.
Photos from PurpleStride Washington, D.C. 2018 can be found here.
PurpleStride walks are among the largest sources of funding for the Pancreatic Cancer Action Network. When you Wage Hope at PurpleStride, you join a vibrant community of survivors, impacted families, loved ones, researchers and advocates committed to rewriting the future of this deadly disease. Learn more.
Freedom Plaza
Pennsylvania Ave NW (between 13th and 14th Streets)
Washington, DC 20004
Leaderboard
Top Fundraisers
Top Teams
About PurpleStride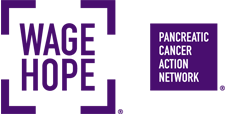 PurpleStride is one of the largest sources of funding for the Pancreatic Cancer Action Network.
Through fundraisers across the country we are able to make strides to advance research, continue to serve more and more patients, and be the leading provider of pancreatic cancer services and information in the world. Learn more.
Scientific Research
We push research forward through our nationally acclaimed grants program and clinical initiatives.
Patient Services
We connect patients with the latest treatment options and provide in-depth disease information.
Government Advocacy
We advocate for legislative support from Congress to increase federal research funding.
Community Engagement
We lead and activate communities across the globe for our cause.
Event Updates
PurpleStride is Back!
PurpleStride is back and better than ever! This year, our event will take place on Saturday, 06/09/2018, and will lead participants on a lovely 5K route at Freedom Plaza towards the Capitol Building.

Register now and join us for a day filled with hope and inspiration to raise funds, awareness and support for pancreatic cancer! Register here.
Packet Pickup
There will be two separate days for packet pick-up:

Dick's Sporting Goods (11160 Veirs Mill Rd Ste P100, Wheaton-Glenmont, MD 20902)
3 p.m. - 7 p.m. on Thursday, June 7.


Modell's Sporting Goods (1201 S Hayes St C, Arlington, VA 22202)
10 a.m. - 2 p.m. on Friday, June 8.
Please visit the Packet Pickup section on the Event Details page for more information including directions as well as how to RSVP if you are a team captain.
Learn more.
Erin Willett Performance
We are excited to announce that singer Erin Willett will be performing her single, "Hope's Alive," at PurpleStride Washington, D.C.'s event! You may visit the Special Guest section on the Event Details page to view her full bio and link to her website. Learn more.
We stride to make sure that other people have a chance, because a five year survival rate of 9 percent is unacceptable and because it's what "Papa Z" would have done.
Allison Zalesny, PurpleStride Fundraiser
#PurpleStride
<! This is the Javascript embed code for your Wyng campaign. For more help with the implementation of this code on your website, visit https://wyng.com/dashboard/help/#/path/908488721. >