Goal $264,000.00

PurpleStride Milwaukee 2017
Wage Hope at PurpleStride. The Walk to end pancreatic cancer.
06/24/2017 | Miller Park
PurpleStride walks are among the largest sources of funding for the Pancreatic Cancer Action Network. As a fundraiser, you are leading the charge with us in our mission to advance research, support patients and create hope.

PurpleStride Milwaukee 2017 was a powerful and inspiring day! Together we raised over $185,000! We will continue to accept donations.

Race results are posted here!

There are many ways to stay involved, check out our Action Center to continue the fight!

Packet Pickup
Packet Pickup for PurpleStride Milwaukee will take place on Friday, June 23 from 3:00p.m. to 6:00p.m. at Miller Park- Sausage Haus.

Please visit the Event Info page for more details
Special Guest
Award-winning meteorologist Sally Severson will join us again this year!Sally has been providing early morning weather broadcasts on "12 News This Morning" since the morning newscast began in 1986.

Learn more about her on the Event Info Page! Thank you Sally!
Are you fundraising yet?
PurpleStride is coming up soon! Have you begun your fundraising efforts yet? Now is the time to start if you haven't!

We have plenty of tools, tips and more on our Fundraising Tools Page! Together, let's beat our PurpleStride goal!
Every dollar counts in the fight against pancreatic cancer!
Like us on Facebook!
Want to stay up to date with what the Milwaukee affiliate is up to? Be sure to like us on facebook here!
PurpleStride on People.com
At PurpleStride, there are many inspirational moments and stories to share! As such, we are pleased to share a special look into one of our events by People.com.
Click here to see their exclusive coverage on PurpleStride New York City!
Wage Hope at PurpleStride. The walk to end pancreatic cancer.
Testimonials
"I participated in my first PurpleStride just six months after my diagnosis of pancreatic cancer, and was honored to give the survivor speech. The incredible support of my team and all of the participants and volunteers at the event was humbling and inspiring. The fight against pancreatic cancer has a long way to go, but I am confident that with the work of the Pancreatic Cancer Action Network we can change the statistics for pancreatic cancer."

Janelle McIntyre, PurpleStride Participant
Testimonials
"We stride to give other families hope, love, and peace in their fight. We also stride for solid diagnostic tools, and to educate the public on symptoms of pancreatic cancer so we can wage hope against this third most deadly cancer."

Sue Peerenboom, PurpleStride Participant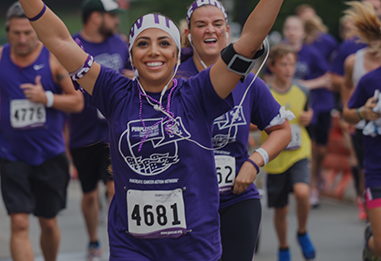 Top Individuals
1 -

Steve Cain
($7,800.00)
2 -

Richard Novell
($3,720.00)
3 -

Melissa Irwin
($3,715.00)
4 -

Elles Skony
($2,495.00)
5 -

Randy Miller
($2,345.00)
6 -

Laura Hilger
($1,595.00)
7 -

Eman Khalaf
($1,525.00)
8 -

Lisa Pilkington
($1,505.00)
9 -

Pamela Coster
($1,323.75)
10 -

Gary Vopal
($1,250.00)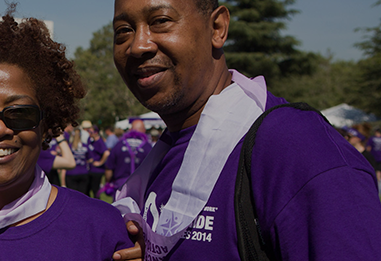 Top Teams
1 -

Rafik's Soldiers
($16,138.75)
2 -

Elevate
($10,000.00)
3 -

Kick the Can
($9,275.00)
4 -

DentaQuest and Denny's Defenders
($5,509.00)
5 -
No Place Like Hope
($4,515.00)
6 -
Wham! Bam! Walk with Pam!
($4,448.75)
7 -
Team Novell
($3,900.00)
8 -
#ForSteve
($3,755.00)
9 -
Team Irwin
($3,725.00)
10 -
Mary's Crusaders
($3,454.00)
PurpleStride Photos
---