Goal $697,000.00
PurpleStride Washington, D.C. 2017 Presented by Washington Capitals
Wage Hope at PurpleStride. The Walk to end pancreatic cancer.
06/10/2017 | Freedom Plaza
PurpleStride walks are among the largest sources of funding for the Pancreatic Cancer Action Network. As a fundraiser, you are leading the charge with us in our mission to advance research, support patients and create hope.

PurpleStride Washington, D.C. 2017 Presented by Washington Capitals was a powerful and inspiring day - together we raised over $750,000!
We surpassed our fundraising goal! Thank you for all of your support.

Race results are now available: Click here to view the results.

You can view photos from the event below or click here.

There are many ways to stay active in the fight. Visit our Action Center to learn more.
Fundraising Goal
We did it!
Thanks to all of your hard work and support, we have surpassed our fundraising goal of $697,000! We can still do more. Please continue to help us in the fight to end pancreatic cancer. Thank you!
Special Parking Information
Parking will be available at the Ronald Reagan Building parking structure. The cost per vehicle has changed and the price to enter is now $15 per vehicle. Please see the Event Info page for more information. Click here to see the full details.
Washington, DC Grantee
Pancreatic Cancer Action Network grantee recipient, Dung Le, MD of Johns Hopkins School of Medicine has been highlighted in the Washington Post! We are so proud of all she has accomplished. Our PurpleStride fundraising supports research like Dr. Le's and many other researchers across the country. To read about her click here .


Bag Check
NEW THIS YEAR: You may store small personal items or articles of clothing in your event-issued participant gear check bag. For security purposes, no other bags will be accepted at bag check. You may pick up your clear drawstring gear check bag at packet pick up or in the bag check area on event morning.
WJLA Interview!
Singer Erin Willett and Advocacy Chair Josh Yazman were featured on WJLA. They discussed the reasons why PurpleStride and the Pancreatic Cancer Action Network are so important to them.
You can find the full interview here.
WJLA Media Hit!
WJLA featured PurpleStride Washington, D.C. 2017 on its website to showcase why PurpleStride is important in the fight to end pancreatic cancer.
You can find the full article here.
Special Guest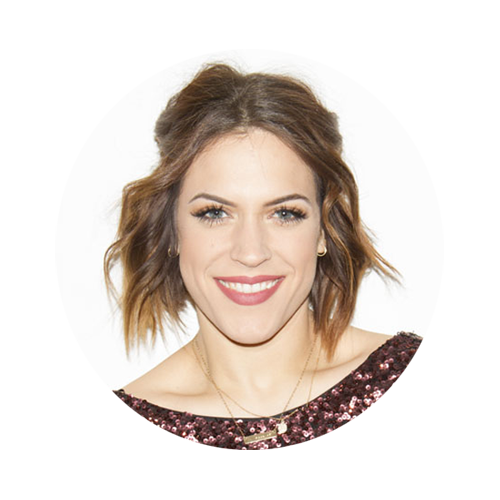 PurpleStride Washington, D.C. welcomes Erin Willett as our special guest!
She will be singing the National Anthem at the event! You may recognize her from Season 2 of "The Voice," Season 17 of "The Biggest Loser," or her self-titled EP. Erin also came to visit the PanCAN Los Angeles office recently - check out this promo she starred in with a few of our staff.

To learn more about Erin Willett, click here.
Special Guest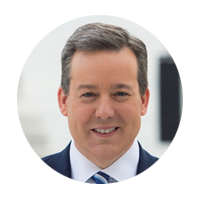 PurpleStride Washington, D.C. 2017 welcomes Ed Henry as our emcee!
To learn more about Ed Henry, click here.
Survivor Story
We have an amazing story to share from Todd Horne, Team Captain for Team Horne. Read his inspiring story on how he plans on running the 5K as a stage IV pancreatic cancer patient on our D.C. - National Capital Area Affiliate's Facebook page.
Click here.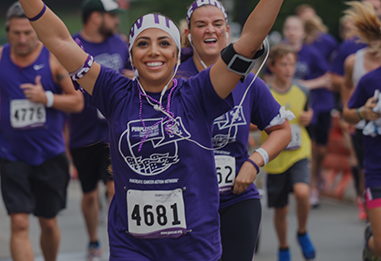 Top Individuals
1 -

Todd Horne
($25,619.00)
2 -

Suzan Brice
($15,885.00)
3 -

Jennifer LaTourette
($11,905.00)
4 -

Stephanie Bignon
($10,035.00)
5 -

Natalie Imamura
($8,685.00)
6 -

JC Parry
($8,175.00)
7 -

Emerson LaTourette
($6,565.00)
8 -

Rich Fennell
($5,174.64)
9 -

Sophie Imamura
($5,012.11)
10 -

Chris Sega
($5,000.00)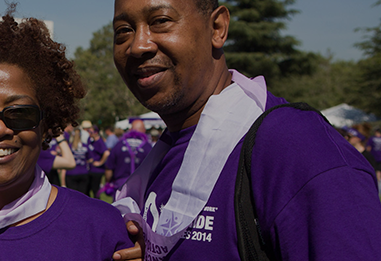 Top Teams
1 -

Team Horne
($44,058.00)
2 -

TEAM TRACY
($35,625.00)
3 -

Team Andra
($34,355.93)
4 -

Team LaTourette
($29,053.75)
5 -

Team Reggie
($24,695.11)
6 -

Art's Hoopers Island Hoofers
($17,781.00)
7 -

Team Brice ONWARD!
($16,893.00)
8 -

Team Big Ridge
($15,876.25)
9 -

Running 4 Rodger
($15,555.00)
10 -

Fire's Fighters
($14,600.00)
---
National Presenting Sponsor
National Gold Sponsor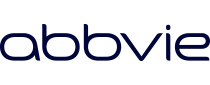 Affiliate Gold Sponsor
View Sponsors
Donate:
Find a Participant or Team:
Campaign Progress
of Goal
$759,648 Raised
$697,000.00
Top Donors
Unknown
The Berryman Family Foundation
Anonymous
Anonymous
Venable Foundation, Inc.