Goal $250,500.00

PurpleStride San Francisco 2017
Wage Hope at PurpleStride. The Walk to end pancreatic cancer.
06/18/2017 | Justin Herman Plaza
PurpleStride walks are among the largest sources of funding for the Pancreatic Cancer Action Network. As a fundraiser, you are leading the charge with us in our mission to advance research, support patients and create hope.


PurpleStride San Francisco 2017 was a powerful and inspiring day! Thank you for all of your support - together we raised over $196,000.

Photos from the event can be found here.

We will continue to accept online donations.

Race results can be found here
There are many ways to stay active in the fight. Visit our Action Center to learn more.
Packet Pickup Details
Packet Pickup details have arrived! Check them out on the event info page.
You get discounted parking & PurpleStride gets a donation!
An option for our participants is to use the parking reservation app SpotHero - they are offering the promo code PURPLESTRIDE for 5% off AND for every use, SpotHero will donate $5 to PurpleStride San Francisco!*

To reserve a parking spot today, visit the Justin Herman Plaza SpotHero Parking Page and book a spot with rates up to 50% off drive-up. Booking is also possible through the SpotHero iPhone & Android apps.

*Please note, this applies to first-time SpotHero users only
Special Guest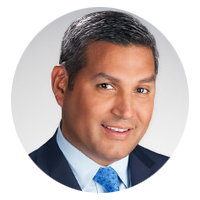 PurpleStride San Francisco warmly welcomes Joe Vazquez as emcee!
Joe Vazquez is a National Emmy winner and joins us as our Special Guest. To learn more about him, visit the Event Info page.
PurpleStride on People.com
At PurpleStride, there are many inspirational moments and stories to share! As such, we are pleased to share a special look into one of our events by People.com.
Click here to see their exclusive coverage on PurpleStride New York City!
Wage Hope at PurpleStride. The walk to end pancreatic cancer.
Testimonials
"I participated in my first PurpleStride just six months after my diagnosis of pancreatic cancer, and was honored to give the survivor speech. The incredible support of my team and all of the participants and volunteers at the event was humbling and inspiring. The fight against pancreatic cancer has a long way to go, but I am confident that with the work of the Pancreatic Cancer Action Network we can change the statistics for pancreatic cancer."

Janelle McIntyre, PurpleStride Participant
Testimonials
"We stride to give other families hope, love, and peace in their fight. We also stride for solid diagnostic tools, and to educate the public on symptoms of pancreatic cancer so we can wage hope against this third most deadly cancer."

Sue Peerenboom, PurpleStride Participant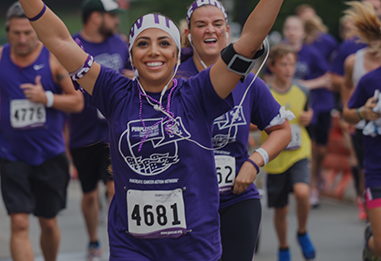 Top Individuals
1 -

Catherine Quon
($9,463.00)
2 -

Joel Klein
($8,372.00)
3 -

Richard Quon
($7,625.00)
4 -

Frank Harris
($4,606.00)
5 -

Mey Saelee-Fullington
($3,710.00)
6 -

Brianne Terry
($3,565.00)
7 -

Kelly Quon
($3,285.00)
8 -

Rodney Ribeiro
($3,070.00)
9 -

Marcus Yoder
($3,050.00)
10 -

Nickolas Lutz
($2,941.00)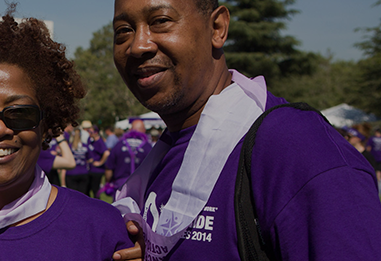 Top Teams
1 -

Team Quon
($35,706.00)
2 -

TeamLK
($24,620.00)
3 -
Team Christine
($8,421.00)
4 -
Team Jody
($7,220.00)
5 -
Team Graybar
($6,397.26)
6 -
PanCan Champions
($6,000.00)
7 -
Keith Fullington
($5,446.25)
8 -
Aduro Biotech
($5,200.00)
9 -
Team Dale
($5,160.00)
10 -
Todd with Joe
($3,628.75)
PurpleStride Photos
---
National Presenting Sponsor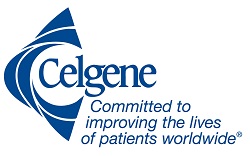 Gold Sponsors
Gold Media Sponsor

View Sponsors