News and updates for the WPCC community. View in browser.

March 30, 2017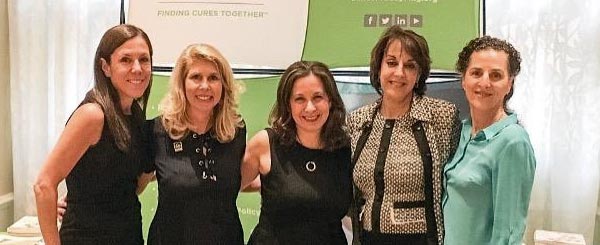 Let's Win founders, from left: Cindy Price Gavin, Kerri Kaplan,
Allyson Ocean, MD, the late Anne Glauber and Willa Shalit.
Member Highlight: Let's Win!



Let's Win (USA) is an interactive online community where pancreatic cancer patients and families can share information and experiences about new, innovative, science-driven treatments and learn about the latest research, breakthroughs and clinical trials in the fight against pancreatic cancer. It launched as an initiative of the Lustgarten Foundation in May 2016.

Read more

Before Annual Meeting: Please Complete Brief Survey!



Please help us focus our discussions at the Annual Meeting in the most productive way, and also help us determine potential future activities for the WPCC, by answering five questions in our short survey. Please limit your responses to one per member organization. Even if you are not attending the meeting, we want to hear from you! Survey closes on April 5.

Take the Survey

What's To Come in Montreal



The final countdown is on, with our Annual Meeting now just a month away! There are engaging speakers and exciting workshops planned to ensure plenty of collaboration and new ideas. And our partners at Hill+Knowlton Strategies are eager to help us explore and imagine the possibilities for the future, in addition to discussing awareness and action on WPCD 2017. Get ready for stimulating discussions during our time together!


---

Upcoming Event
WPCC Annual Meeting
May 2-5, 2017
Montreal, Canada
---
World Pancreatic Cancer Coalition Steering Committee Members

Julie Fleshman, Chair
Pancreatic Cancer Action Network (USA)

Barbara Kenner
Kenner Family Research Fund (USA)

Cindy Gavin
Let's Win/Lustgarten (USA)

Ali Stunt
Pancreatic Cancer Action (UK)

Alex Ford
Pancreatic Cancer UK (UK)

Stefanie Condon-Oldreive
Craig's Cause Pancreatic Cancer Society (Canada)

Michelle Capobianco
Pancreatic Cancer Canada (Canada)

Carl Hamilton
PALEMA (Sweden)

Catherine Holliday
Centre for Community-Driven Research (Australia)

Angelia Dixon
Pancare Foundation (Australia)
World Pancreatic Cancer Day Committee Members

Ali Stunt, Chair
Pancreatic Cancer Action (UK)

Kate Elliott
Craig's Cause Pancreatic Cancer Society (Canada)

Charlotte Zamboni
Pancreatic Cancer UK (UK)

Jessica Abelsohn
#Purpleourworld (Australia)

Scott Saunders
The JCM Foundation (USA)

Dora Constantinides
PASYKAF (Cyprus)
---
SPONSORED BY
Have questions for the WPCC?
Email Project Lead Clara MacKay at clara@worldpancreaticcancercoalition.com.
Manage Your Subscription / Unsubscribe