News and updates for the WPCC community. View in browser.

January 2019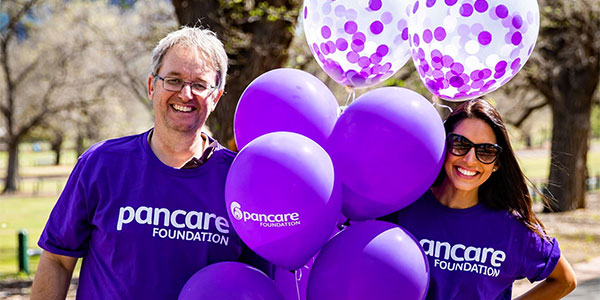 Pancare Foundation in Australia was established in 2011 to improve patient outcomes
in a variety of ways. Its flagship event is the Walk for Hope.
Registration Is Open for
WPCC Annual Meeting in May!



MEMBER HIGHLIGHT:
PANCARE FOUNDATION

Born out of a desire to see better outcomes for people fighting pancreatic cancer, Australia's Pancare Foundation was established in 2011 by Melbourne-based surgeon Dr. Mehrdad Nikfarjam. In Australia, the five-year survival rate is just 8.7 percent – a figure that constantly drives the Pancare team to take up the challenge to deliver better outcomes. In 2019, Pancare will expand and launch key services that will positively impact more Australians fighting the disease.

READ MORE


REGISTER NOW FOR ANNUAL MEETING



We can't wait to see you at the 2019 WPCC Annual Meeting in Coral Gables, Florida, May 7-9. Please register, view the agenda and other meeting information, and learn how to book your travel! Please note: We are working on final details for the workshop options that are included in the registration form. The following is an overview of the top three workshop options that members selected in the recent survey. We will update the final program for workshops nearer to the Annual Meeting:
Supporting Pancreatic Cancer Patients – This workshop will showcase examples of services provided by WPCC member organizations that offer patients, families and caregivers emotional and practical support.
Understanding Clinical Trials – This workshop will provide an overview of clinical trials, including terminology, the different types of clinical trials, trial design and phases, and how to find information about trials that are underway.
Media Skills Training – This workshop will build on last year's media skills session. It will provide members more opportunity to develop and practice their media skills, including on-camera interviews.

YOUR ACHIEVEMENTS IN 2018



The WPCC accomplished much last year, thanks to you! Your incredible efforts are appreciated. Enjoy these outstanding highlights:
Nine new members joined the Coalition: USA (2); Italy (2); Australia (1); Poland (1); Gibraltar (1); Korea (1); Switzerland (1). That brings our total number of members to 77 – from 34 countries.
40 organizations from 22 countries attended the 2018 Annual Meeting in Florida.
The WPCD "Demand Better" campaign 2017 won the Public Relations Society of America Silver Anvil award in Global Communications.
As for WPCD 2018, there were 997 million earned media impressions and almost 1.4 million social media impressions. The "Check Engine" video received 403,169 views, as compared to the 2017 "At the Doctor" video, which received 142,000 views. Google searches for "Pancreatic Cancer Month" increased 400 percent, and 38 countries participated in WPCD 2018 vs. 26 countries in 2017.
For capacity building, a WPCC story bank of more than 100 stories from member organizations was created to support media outreach for WPCD 2018 and beyond. A November #PancChat was coordinated with WPCC members.
Regarding strategic growth, the WPCC's cumulative research spend by members increased by 30 percent since 2016 – to $260 million in 2018.
We developed a new WPCC three-year strategic plan, to be presented at the 2019 Annual Meeting.
Two new members were appointed to the WPCC Steering Committee, and four new members were appointed to the WPCD Committee. Also, a WPCC Annual Meeting Working Group was established.
We raised $430,000 ($80,000 more than in 2017) from seven industry sponsors, including two new sponsors.

Let's Win Now Available in Spanish



Let's Win! Pancreatic Cancer has created a Spanish-language platform to connect the Latino community with pancreatic cancer resources and information and provide access to the latest science-driven treatment options. Let's Win is expanding its efforts to focus on reaching underserved black and Latino communities; the goal of the Spanish version of its website is to help fill this gap for patients and families. "The Spanish-language platform is part of our commitment to empower all communities, including diverse and underserved groups, with the resources and information they need," said Cindy Price Gavin, Founding Executive Director.

Upcoming Events
WPCC Annual Meeting
May 7-9, 2019
Coral Gables, Florida (Miami area)
Save the Date: World Pancreatic Cancer Day
Nov. 21, 2019
Pancreatic Cancer Conferences in the U.S. and Beyond
Pancreatic Cancer Conferences in the U.K.
---
Stay Connected
---
World Pancreatic Cancer Coalition Steering Committee Members

Julie Fleshman, Chair
Pancreatic Cancer Action Network (USA)

Ali Stunt
Pancreatic Cancer Action (UK)

Barbara Kenner
Kenner Family Research Fund (USA)

Cindy Gavin
Let's Win/Lustgarten (USA)

Carl Hamilton
PALEMA (Sweden)

Daniel Goulburn
#PurpleOurWorld (Australia)

Diana Jupp
Pancreatic Cancer UK (UK)

Michelle Capobianco
Pancreatic Cancer Canada (Canada)

Stefanie Condon-Oldreive
Craig's Cause Pancreatic Cancer Society (Canada)

Clara MacKay
Project Lead (Canada)
World Pancreatic Cancer Day Committee Members

Ali Stunt, Chair
Pancreatic Cancer Action (UK)

Anna Rek
European Cancer Patient Coalition (Belgium)

Federica Valsecchi
Nadia Valsecchi Foundation (Italy)

Jessica Abelsohn
#PurpleOurWorld (Australia)

Kate Elliott
Craig's Cause Pancreatic Cancer Society (Canada)

Louise Ellis
Pancreatic Cancer UK (UK)

Lu Constable
Pancreatic Cancer Action (UK)

Scott Saunders
The JCM Foundation (USA)
---
Have questions for the WPCC?
Email Project Lead Clara MacKay at clara@worldpancreaticcancercoalition.com.
1500 Rosecrans Ave., Suite 200, Manhattan Beach, CA 90266 – (877) 272-6226
Manage Your Subscription / Unsubscribe