News and updates for the WPCC community. View in browser.

November 17, 2017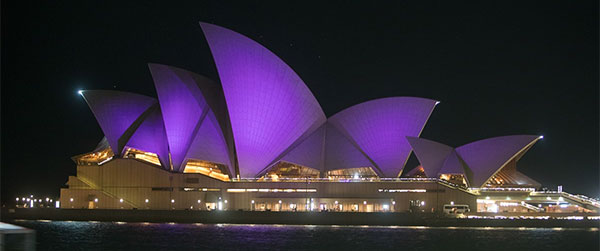 YOU PAINTED THE WORLD PURPLE!


Amazing job, everyone! World Pancreatic Cancer Day 2017 was the best yet.

It was so exciting to see all the purple monuments, media coverage, photos, stories and more as the world came together to Demand Better.

We will share all the successes of World Pancreatic Cancer Day with you in a few weeks. Thank you for all your hard work in making sure the world was purple!

Please don't forget to let us know What's the best thing that happened on your WPCD? Send your answer to clara@worldpancreaticcancercoalition.com.




WHAT DID YOU THINK OF THIS YEAR'S WPCD CAMPAIGN?



While the WPCD campaign is still fresh in your mind, please answer a few questions to help us make WPCD 2018 an even greater success. We are especially interested in how easy you found it to access and use tools and assets, which elements of the campaign activities your organization took part in or promoted to your supporters, and any thoughts you have about improvements we can make for next year's campaign. The survey will take less than five minutes to complete! Please be honest with your replies – it will genuinely help us improve the WPCD campaign. The deadline is Dec. 8.

TAKE THE SURVEY
CONGRATULATIONS ARE IN ORDER!
| | | |
| --- | --- | --- |
| | | Alex Ford is stepping down from the CEO position of Pancreatic Cancer UK at the end of November. On behalf of the entire Coalition, we want to wish her all the best in this exciting new phase and thank her for her tremendous work with the Coalition – especially as a member of the WPCC Steering Committee. Just last month, Alex was honored by Charity Times and selected as its "CEO of the Year" (pictured). Congratulations, Alex, for receiving such a prestigious award! |
---

Upcoming EventS
Save the Date for Annual Meeting 2018!
May 8-10, 2018
Coral Gables, Florida (Miami area)
May 8 – Welcome Reception
May 9-10 – Meeting
Fundraising Webinar
Tuesday, Nov. 28 at 8 a.m. Pacific (U.S.) Time
NEW! WPCD Wrap-Up Webinar
Thursday, Dec. 14 at 8 a.m. Pacific (U.S.) Time
Pancreatic Cancer Conferences in the U.S. and Beyond
Pancreatic Cancer Conferences in the U.K.
---
World Pancreatic Cancer Coalition Steering Committee Members

Julie Fleshman, Chair
Pancreatic Cancer Action Network (USA)

Barbara Kenner
Kenner Family Research Fund (USA)

Cindy Gavin
Let's Win/Lustgarten (USA)

Ali Stunt
Pancreatic Cancer Action (UK)

Alex Ford
Pancreatic Cancer UK (UK)

Stefanie Condon-Oldreive
Craig's Cause Pancreatic Cancer Society (Canada)

Michelle Capobianco
Pancreatic Cancer Canada (Canada)

Carl Hamilton
PALEMA (Sweden)

Catherine Holliday
Centre for Community-Driven Research (Australia)
World Pancreatic Cancer Day Committee Members

Ali Stunt, Chair
Pancreatic Cancer Action (UK)

Kate Elliott
Craig's Cause Pancreatic Cancer Society (Canada)

Charlotte Zamboni
Pancreatic Cancer UK (UK)

Jessica Abelsohn
#Purpleourworld (Australia)

Scott Saunders
The JCM Foundation (USA)

Dora Constantinides
PASYKAF (Cyprus)
---
THANK YOU TO OUR LEADING SPONSORS
Have questions for the WPCC?
Email Project Lead Clara MacKay at clara@worldpancreaticcancercoalition.com.
1500 Rosecrans Ave., Suite 200, Manhattan Beach, CA 90266 – (877) 272-6226
Manage Your Subscription / Unsubscribe