News and updates for the WPCC community. View in browser.

July 2019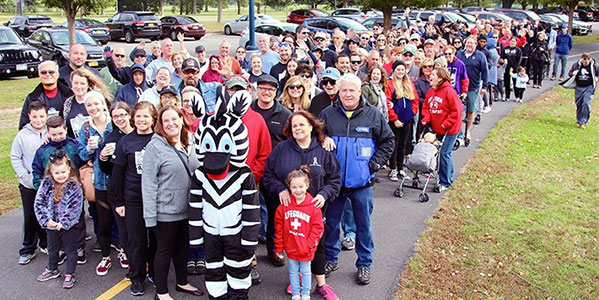 Supporters at a Neuroendocrine Cancer Awareness Network walk.
MEMBER HIGHLIGHT: Neuroendocrine Cancer Awareness Network



The Neuroendocrine Cancer Awareness Network (NCAN) was founded in 2003 in New York (U.S.) after founder Maryann Wahmann was diagnosed with a rare neuroendocrine (NET) cancer and she and husband, Bob, began their mission to educate and support the NET community as a whole. Since then, NCAN has produced 60-plus patient education conferences, formed and supported 28 NCAN chapter support groups, and has sent out 18,000 patient information packets free of charge.

READ MORE


SHARING WPCC RESOURCES



As a follow-up to the Annual Meeting, we are pleased to share this summary from the Superpowers and Gaps session. The summary is formatted to reflect the member groups that worked together on this at individual tables. Where a group is included more than once, it is because more than one person from the organization attended the meeting. As you see, we have an enormous range of skills and experiences within the Coalition! As you review, think about how you might develop new partnerships with WPCC members. And please let us know if you have established collaborative partnerships with members – we are tracking examples so we can highlight the value of being part of the WPCC.

We are also delighted to share this excellent video series (Animated Pancreas Patient Program) from the National Pancreas Foundation (NPF). The videos cover important topics that may be of interest to you and your supporters. If you have any questions or want to know more about the videos, please contact Matt Alsante from NPF. We would love to highlight more member resources; please let us know if you have resources to share.

WPCC 2020 ANNUAL MEETING PLANNING



Planning for the Annual Meeting will begin in September. We are pleased to announce that Cindy Gavin from Let's Win! Pancreatic Cancer and Diana Jupp from Pancreatic Cancer UK will be Chair and Co-Chair of the working group. A huge thank you to Michelle Capobianco from Pancreatic Cancer Canada and Lisa J. Ghany from the John E. Sabga Foundation for all their work on the 2019 meeting program.

KELLY'S HEROES FOUNDER SPEAKS AT ERYTECH



On June 24, Kerry McKean Kelly, founder of WPCC member organization Kelly's Heroes, spoke at the opening of operations at WPCC sponsor Erytech's New Jersey GMP Manufacturing Facility. The parties met over breakfast at the WPCC Annual Meeting in Coral Gables, demonstrating the value of bringing patient advocates and industry partners together as part of that meeting. Congratulations to everyone involved!

WELCOME, NEW MEMBER!



We extend a warm welcome to our newest WPCC member, Inspire2Live. We are delighted to get to work with you!


---

Upcoming Events
World Pancreatic Cancer Day
Nov. 21, 2019
Save the Date: WPCC Annual Meeting
Sept. 22-24, 2020
Los Angeles
Pancreatic Cancer Conferences in the U.S. and Beyond
Pancreatic Cancer Conferences in the U.K.
---
Stay Connected
---
World Pancreatic Cancer Coalition Steering Committee Members

Julie Fleshman, Chair
Pancreatic Cancer Action Network (USA)

Barbara Kenner
Kenner Family Research Fund (USA)

Cindy Gavin
Let's Win/Lustgarten (USA)

Daniel Goulburn
#PurpleOurWorld (Australia)

Diana Jupp
Pancreatic Cancer UK (UK)

Kathi Apostolidis
European Cancer Patient Coalition (Belgium)

Stefanie Condon-Oldreive
Craig's Cause Pancreatic Cancer Society (Canada)

Tomás Kruber
Onkomajak (Czech Republic)

Clara MacKay
Project Lead (Canada)
World Pancreatic Cancer Day Committee Members

Jessica Abelsohn, Chair
#PurpleOurWorld (Australia)

Federica Valsecchi
Nadia Valsecchi Foundation (Italy)

Kate Elliott
Craig's Cause Pancreatic Cancer Society (Canada)

Kerry McKean Kelly
Kelly's Heroes (USA)

Louis Baldachino
Pancreatic Cancer Awareness Gibraltar (Gibraltar)

Louise Ellis
Pancreatic Cancer UK (UK)

Lu Constable
Pancreatic Cancer Action (UK)


---
Have questions for the WPCC?
Email Project Lead Clara MacKay at clara@worldpancreaticcancercoalition.com.
1500 Rosecrans Ave., Suite 200, Manhattan Beach, CA 90266 – (877) 272-6226
Manage Your Subscription / Unsubscribe